For those who have a lot of time on their hands, standing in line at the post office is a wonderful way to pass the time. However, we need another option. For e-commerce owners and people who usually have a lot of packages to send, shipping packages from home is easier than you might think.
You should use the time for your business rather than waiting at the post office.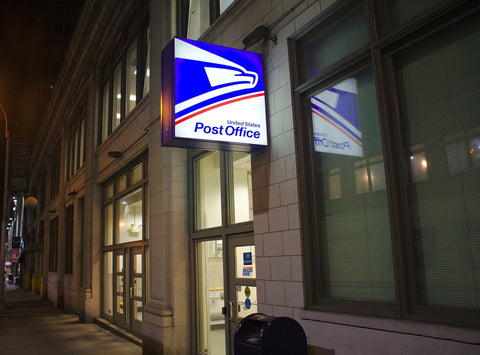 Step 1: Prepare your suppliers and information
Besides your computer and an internet connection, you'll need a few other things to get the job done.
Printer: To create shipping labels, you need access to printers.
thermal label printers are designed for this task, or you can use a good inkjet printer.
no printer? Just schedule a pickup with USPS® and drivers will bring shipping documents for you to fill out.
Labels or paper: If you want your package look professional, using shipping labels will help you to build your brand. It is true that you can just print it at ordinary printer paper that is readily available. However, the package lost due to unreadable barcode or shipping info will cost you more than ordering labels.
We Betckey provides all type of labels with most competitive prices.
Scale and tape measure: A scale and tape measure are therefore widely used by e-commerce entrepreneurs because you need to calculate rate by size and weight.
No scale? Flat rate shipping boxes and padded envelopes are available from USPS.
Shipping info:This includes the obvious, such as the address and phone number of the shipper and receiver. Your carrier needs to know where to deliver the package and how to return it to you if delivery has failed.
Step 2: Box
No matter which box you choose, do not forget to cushion it with something, such as crumpled newspaper, to fill the space between the item and the box. Otherwise, your item could be damaged during shipping. If you are using old boxes, make sure they are in good condition and that you have removed any old shipping labels or codes that may cause shipping fail.
Remember that most major shipping companies offer free boxes and padded envelopes in-shop and online.
Step 3: Purchase and print your shipping labels
Before you ship your packages from home, do not forget to download the shipping label file from your shipping company's website.
Each carrier has distinct advantages; USPS, UPS®, FedEx®, you name it. Some carriers offer discounted rates online.
Step 4: Place your label on the package
You are almost done! However, there are still a few tips you should keep in mind:
Place that is easy to read and scan.
Avoid placing your label over the seam of the package and make sure the label does not wrap around the side of the box.
If Your label is printed on a sheet of paper, cut to the correct size, and secure all four sides with clear tape (avoid taping over the barcodes).
Step 5: Schedule a pickup
The final step is to schedule a pickup on your carrier's website.