Using barcode labels is a good method to monitor the things you have in stock, like items you rent out. However, it might take some time to pick the correct label because there are lots of choices. It can be tough to figure out which label will work best for your rental business.
This blog will assist you in thinking about important things when deciding, like if the label works with your system, how long it lasts, how well it sticks, if it can handle things like dirt and water, and if it's easy to scan. If you understand these things, you can make a smart choice about the best label for your barcodes.
1.
Compatibility
No matter what kind of label you choose, the first factor is to make sure the label is compatible with your printer. Different brands of printers may require labels with specific features, such as holders, sensor marks, or sensor holes.
Holders: Eg. Brother Printers
Brother printers require labels with specific holders and sensor holes on the back. If your printers are Brother, you need to ensure that the barcode labels you choose are not only placed on compatible holders but also have the correct sensor marks on the back.
Buying barcode labels directly from Brother's official source is a safe idea. However, at Betckey, we provide labels that are compatible with Brother QL printers at affordable prices. So, if you want to avoid overpriced Brother labels, save costs, or increase your profit margins, Betckey labels, which are compatible with Brother printers, will be your best choice.
Sensor Marks/Holes: Eg. Dymo Printers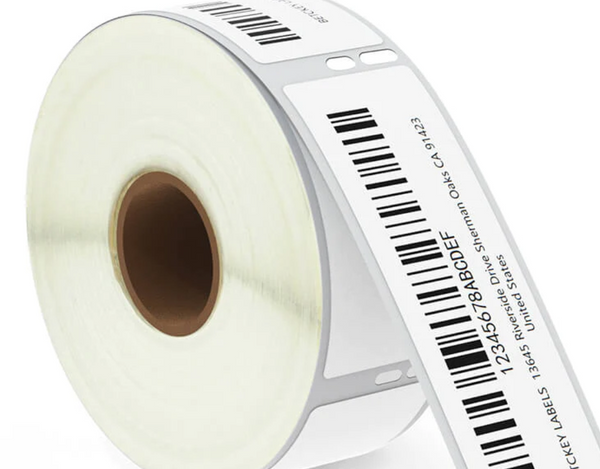 An example of printers that require labels with correct sensor marks and sensor holes is Dymo printers. If third-party labels do not have these features, they are not compatible with your Dymo printer.
Additionally, when considering Dymo 550 series and 5XL series printers, you should be aware that they require labels with their unique RFID chips. The market for used Dymo 450 series printers can be confusing. You may not know if the reseller is offering the US model, which requires sensor holes only, or the European model, which requires both sensor holes and sensor marks.
Thanks to Betckey's quality control, Betckey labels compatible with Dymo printers are made with both sensor marks and sensor holes. Therefore, Betckey labels are compatible with both US models and European models.
Label Width
These days, printers that dispense labels directly, such as the Rollo printer, are becoming increasingly popular. However, the primary challenge with these labels is their printing width. For instance, the minimum printing width of Rollo printers is 1.57 inches. Therefore, you must ensure that the barcode labels you choose are wider than 1.57 inches; otherwise, they will not be compatible with the printers.
Betckey provide mutlilple size labels to fit most printer width on major market. 

2.
Durability/Material
Regardless of the type of labels you choose, you need to ensure that they are durable enough to allow others to scan them. In other words, your labels should remain on the inventory or package.
Most popular & Cost-effective: Paper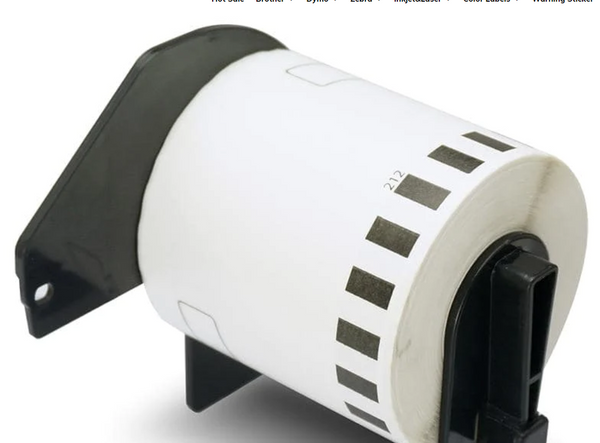 For most businesses where products will be stored in a normal indoor environment, paper-made labels are durable enough. Additionally, considering their low cost, paper-made labels are the right choice for most businesses' barcode labeling needs.
Envrionment-proof: Film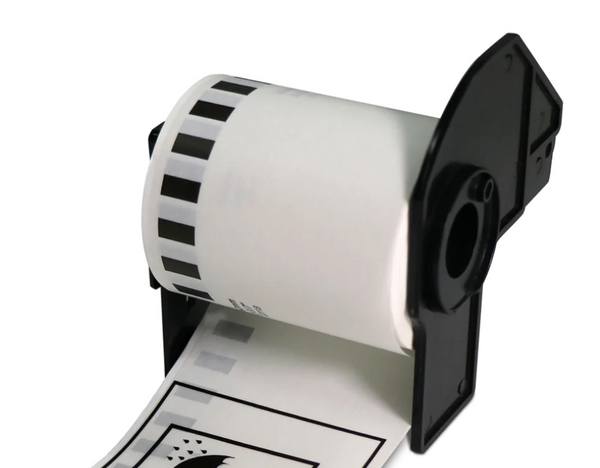 For businesses where your products will be stored in a freezer or other special environment, film labels that are waterproof, oil-proof, and scratch-proof are a better choice. For example, if you are running an ice cream business where you will be storing products in the refrigerator back and forth, you need to ensure that the labels are waterproof.
See more:Paper Labels v. Film Labels
3.
Adhesiveness: Permanent or Removable
Permanent Adhesive
Permanent adhesive labels have the stickiness found in most labels on the major market because most businesses don't need to change their barcode labels frequently. What they want is for the labels to adhere firmly to the product/package.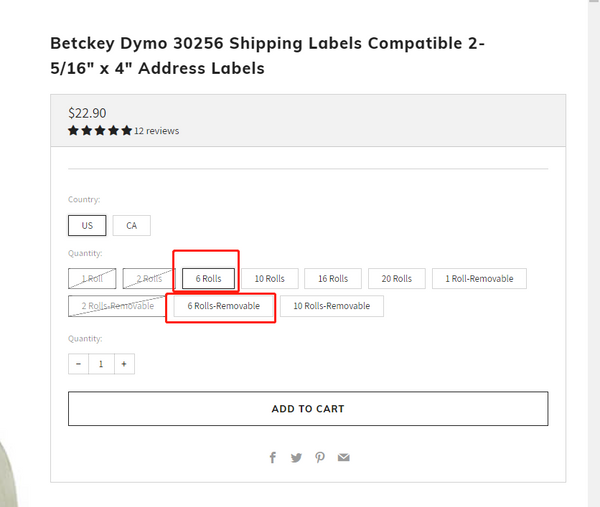 Removable Adhesive
Some special businesses need to change their barcode labels frequently or require labels that can be easily removed. In such cases, you should choose barcode labels with removable adhesive.
Unlike permanent adhesive labels, which are very difficult to remove, removable adhesive labels strike a balance between ease of removal and adhesiveness. When removing removable labels, there is minimal residue left behind, and you won't damage the labels to the extent that parts of them remain on the product.
4.
Size: Enough Space
The last factor to consider is the size. In other words, you want your barcode labels to have enough space to print your barcode and all other information clearly so that your carriers and customers can easily scan them.
As one of the top sellers of direct thermal labels on Amazon, we also require millions of barcode labels each month to keep track of our inventory. Based on our own experience, 2-inch-wide labels are generally sufficient for barcodes. However, you can also choose the right length by considering whether you need to print additional information on the barcode.
As the leading supplier of direct thermal labels on Amazon, we also print thousands of barcode labels each month. Here are some of the labels in our collection:
Betckey labels replace for 30252, compatible with Dymo printers (excluding Dymo 550 & 5XL).
Betckey 1.25" x 1" labels, compatible with Zebra and other printers.